Speed Skaters
Gabriela Cardona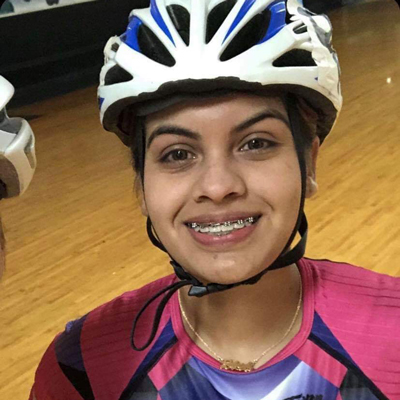 Hi my name is Gabriela Cardona. I skate for Infinity Racing KC. My love for skating started at the age of 3 on a small outdoor track in my home town Cali, Colombia. I'm 17 years old, and the love for my sport only gets stronger. I have set high goals for myself and I will not stop working until I achieve them.
Cassie Gerdin
Hello! My name is Cassie. I started skating when I was about 6 years old, and started speed skating when I was around 8. I am a multi-national champion for indoors, and continue to set goals for myself for the future. Even though I'm only 14, I still love helping the younger generation of the skating community. I look forward to meeting you! Don't be afraid to come up to me and say hi!
Haleigh Gross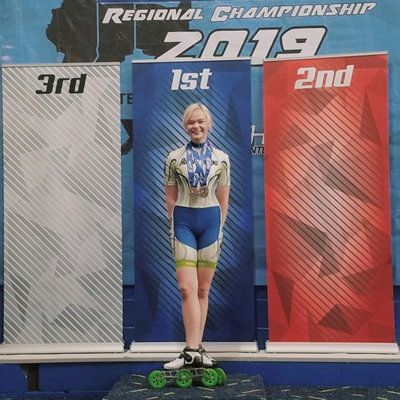 Hi I'm Haleigh! I'm 17 and I've been skating for about 15 years, 12 of those have been with speed skating and 1.5 years have been with jam skating. I was introduced to speed skating when I was 5 and fell in love with it. After a few years off, I'm finally able to do what I love again! I love being able to show people the different kinds of skating and inspire people to try something new!
Kyle Kolat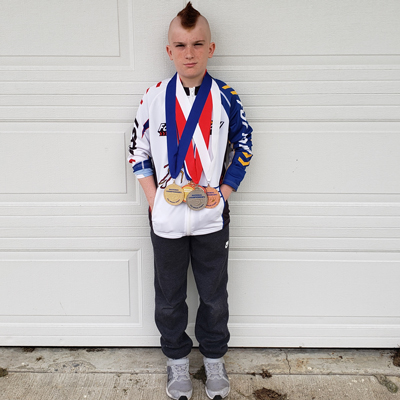 I'm 12 years old, a national champion speed skater that also plays a lot of other sports such as soccer and flag football. I have been competing since 2014. I participate in the local Park and Roll which is a 1/2 marathon that raises money for Alzheimers. Last year I started I fundraiser here in my home town to raise money and awareness for drug and alcohol addiction. I was able to raise 1,000 dollars by skating 18 miles across 3 towns. I have some really big goals that I set for myself I plan on reaching the podium at Nationals and American Championship individually while racing for Fast Forward racing.
Kaylee Roepcke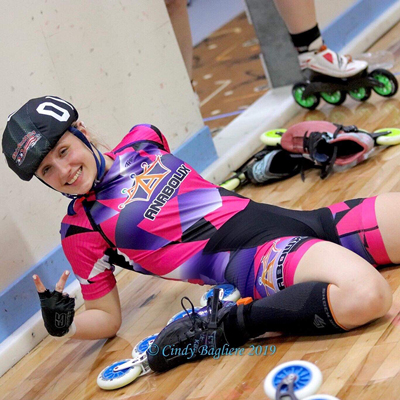 My name is Kaylee & I love everything that comes with skating! It's been a major part of my life and being able to compete at a high level is so much fun. I love the training and pushing my limits every day to get where I want to be. Your dreams are never too big!
Houston Trim III
I am a father, husband and speed skater. Skating has been something that I've enjoyed since I was a kid and finally as an adult I am able to Inspire others around me, that you can do anything that you put your mind to!
Elizabeth Martinko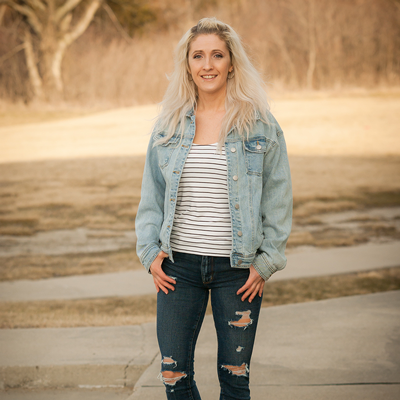 Hi, my name is Liz. I am a coach and skater with Infinity Racing (KC) who has been skating since I was a little girl. My passion has continued into adulthood and I now enjoy the thrill of competition along with the ability to share the sport with new and younger skaters through coaching and mentorship.
Derby Skaters
Bryce Dutch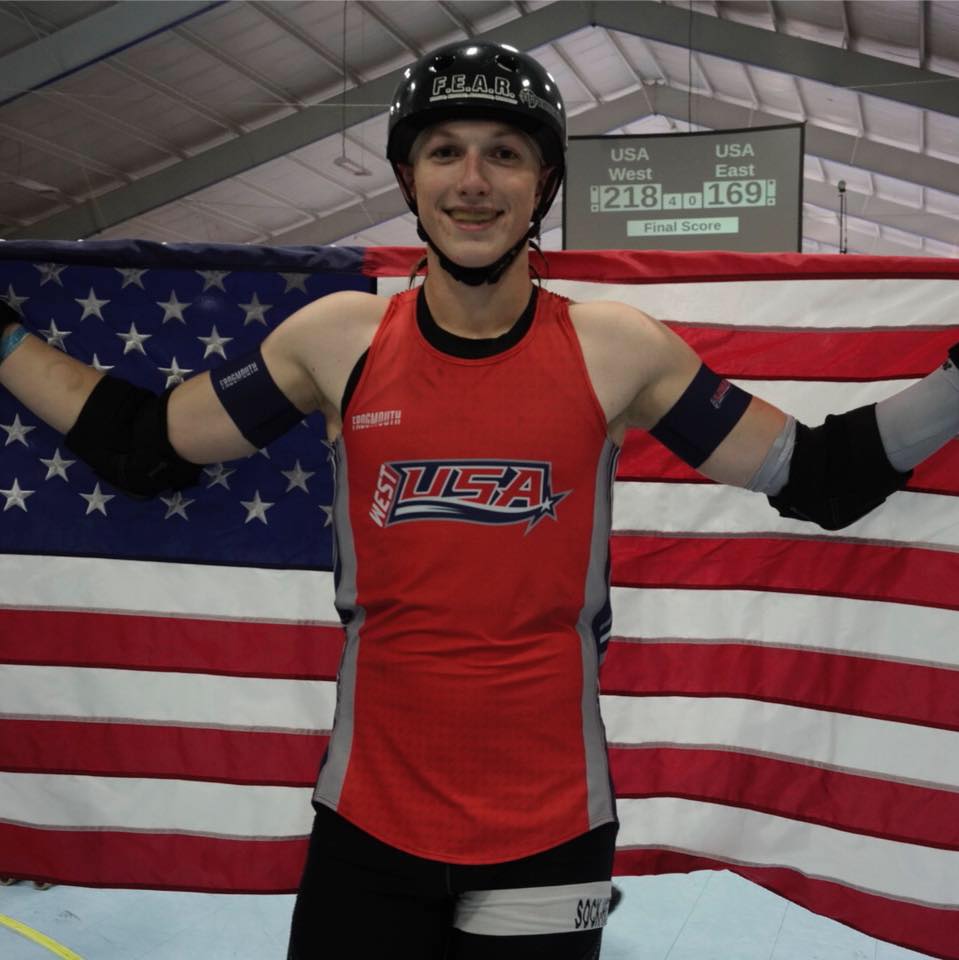 I've been playing derby for 9 years on DCM. I skated on the SouthWest AllStars for the Junior Olympics, skated for Team USA West for the 2018 World Cup, and a Back to Back 2x JRDA National Champion.
Casey Lara A.K.A. Lez B Honest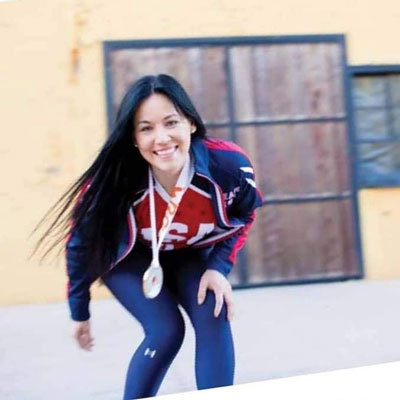 Hey my name is Casey aka Lez B Honest! :) I am a teammate, coach and all around Roller Derby enthusiast. You can find me With Lockeford Liberators and Jr Rascals small town proud. In 2019 I skated with Team USA at World Roller Games and brought home Gold! I feel so much love, adrenaline and passion when I skate and coach. I am always excited about spreading the derby love and showing others the positive impact roller derby has!
Sara LeMay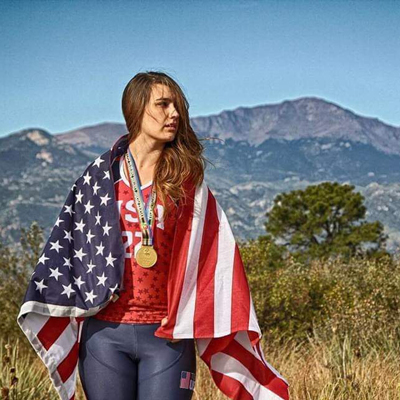 I have been in competitive skating for 23 years. Started inline speed skating when I was 5, roller hockey at 9, and roller derby at 18. I attend the World Roller Games in China with Team USA roller derby and Spain in 2019. I skated on the Oly Rollers Charter team for the last 10 years for WFTDA and USARS. I have now transferred to Pikes Peak Derby Dames where I have earned a spot on their All-Star team and the training committee.
Carson Serpa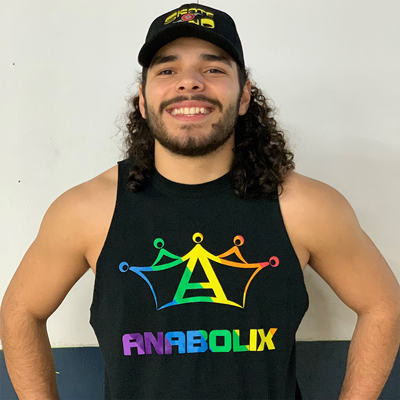 Hello, my name is Carson. I've been playing derby for 5 years and absolutely fell in love with the sport. I currently skate for the MRDA's Golden State Heat and a coach for the Diamond City Minors and the WFTDA Diamond Divas . As a junior I skated for team USA West for the 2018 World Cup and I am also a three time National Champion. Skating is my life, I work at a roller rink and train six days out of the week, Pushing myself to be the best me!
Sophia Swiderski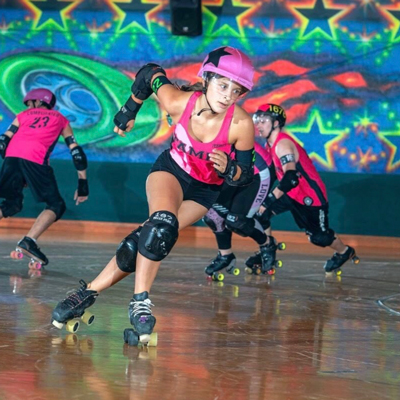 Sophia Swiderski, aka Princess Slaya, is a skater for both the Pittsburgh Derby Brats and Tampa Junior Roller Derby. She first put on a set of quads about 5 years ago, and has worked since then to solidify her skills as a jammer. Slaya is small in stature, and uses her size to her advantage by concentrating on footwork and juking to get through the pack.

Slaya was a member of the 2018 Team USA East, which took home the silver in the World Cup. As a player for Tampa, she got to play in the 2019 JRDA Championships.

Sophia is currently a Sophomore at Allderdice High School in Pittsburgh. She plans on continuing her derby career after she ages out of Juniors, and is basing her college choices partly on the adult leagues she's interested in joining.
Mr. Testosterone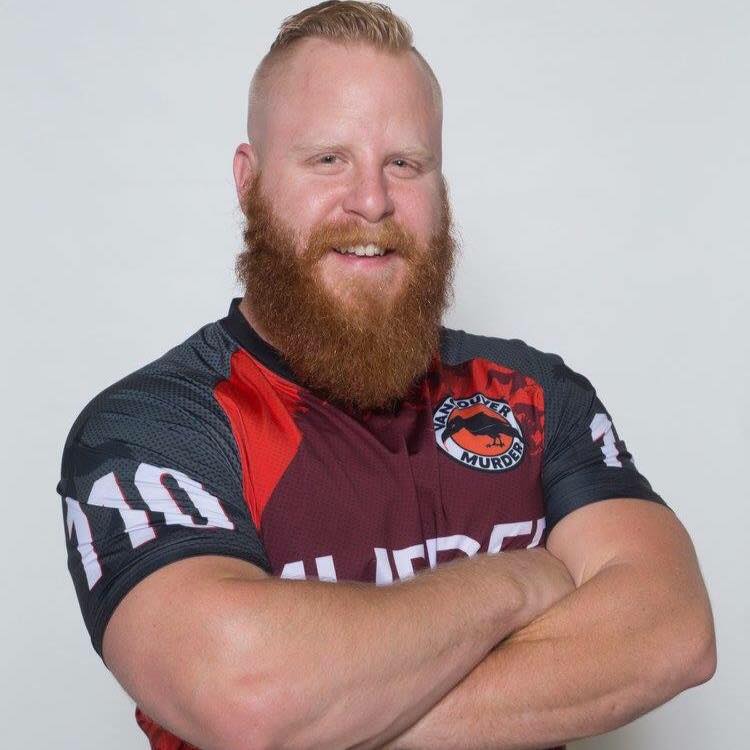 Hey it's me! I'm The jammer and I've been playing roller derby for just over 6 years and I don't plan on stopping. I love this sport and the people in it. I enjoy challenging myself and trying to work a spin into every possible move in derby. I believe practice, failing and a positive attitude is all you need to succeed. Go and do something that scares you!
Madison Warren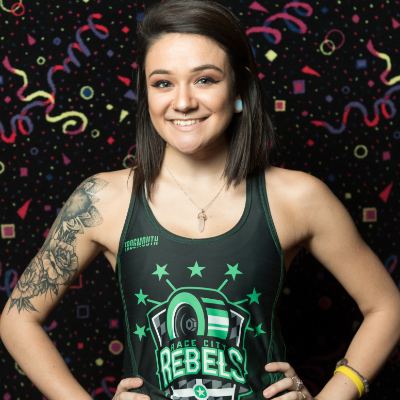 I love all things roller skating! I am 20yrs old & currently team captain for Race City Rebels Men's Roller Derby. I've played derby for almost 10years & I've recently taken up aggressive quad skating & fallen in love with it! Roller skating has truly saved my soul <3
My favorite Anabolix wheel is the Sabres. I love their responsiveness on concrete & wood floors. The dual hardness provides the perfect amount of slide & grip which is super important for roller derby!
Terry Wishard - "Stretch Harmstrong"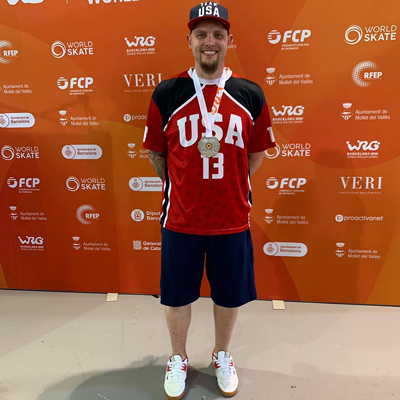 Terry is a multidisciplinary, lifelong skater competing in inline speed and quad speed and derby. Currently, he's a assistant coach and member of Fast Forward Racing, assistant coach at Mason Dixon Roller Vixens Roller Derby and a jammer/pivot for the Penn Jersey Hooligans.

In July of 2019 Terry participated as a jammer and blocker for USARS Team USA Roller Derby. The team went on to play in the World Roller Games in Barcelona Spain in the summer of 2019. Team USA went undefeated to win the gold medal and became the first ever World Skate men's roller derby World Champions.
Jam Skaters
Joshua Love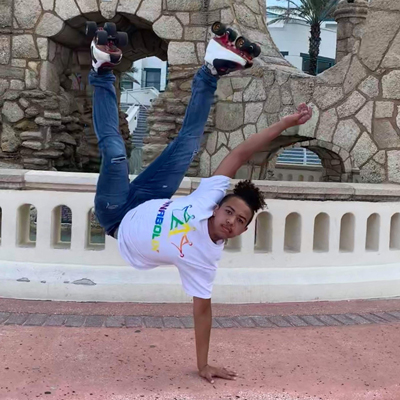 Hello Everyone!! My name is Joshua Love. I live in Riverview Florida. I started actually Jamskating about 4 years ago. I love to skate and express myself through it. I love teaching the kids so they can keep the sport alive. I'm so excited to be sponsored through anabolix skate company. The company has made my outlook on skating expand into things I never thought that I would experience. Thank you for letting me be part of your family.
Quinn Murphy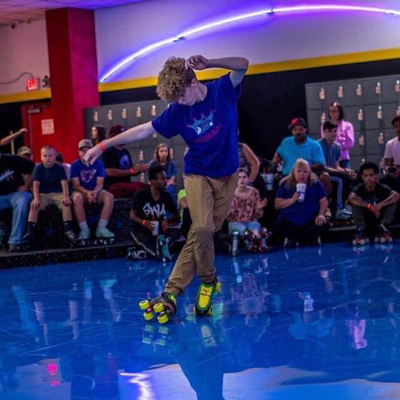 Quinn is 14 years old and began jamskating at the early age of 6 and in 2016 at age 10 became a sponsored skater for Anabolix. He loves to skate and enjoys teaching and sharing the sport with others. In addition to Jamskating he also enjoys aggressive skating in ramps and bowls
Solomon Snowden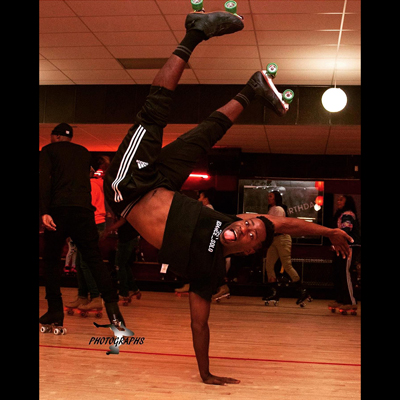 Idance_solo is a very energetic skater who has done projects with Nike, Footlocker, Netflix, Starz, Dubsmash, Hbo and more. He was born and raised in Albany, Ga and is always giving back by doing lots of community service. He always hypes people, motivating them to reach their highest potential and inspires people by showing them you can be serious and have fun at the same time. His creativity is amazing!
Park / Aggressive Skaters
Lauren Strecker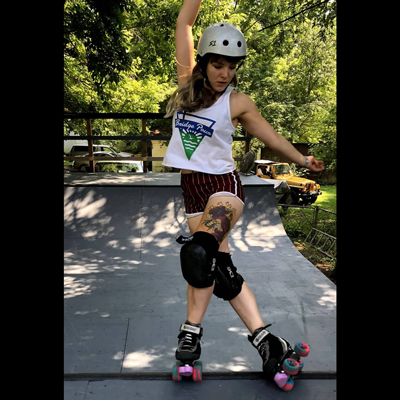 I'm a former Cincinnati Rollergirl that began park skating about four years ago after I retired from derby. Ever since I have been working to not only improve my skating in the park, but spread the love of skating to others.
Ava Verhoff
My name is Ava Verhoff and my roller derby name is Pushy longstocking! Im 13 years old and I live in st.louis mo. I mostly park skate but also love to play derby with stl jr. roller derby. Roller skating for me is a away to expresss myself, be creative, push my limits and face my fears. I have made alot of friends and hope to make many more. I want to continue to push myself skating and motivate people to try roller skating and maybe they will love it as much as I do!!